The COVID-19 pandemic has had a profound effect on all of our lives. Many are feeling stressed and fearful as they try to best navigate this unfortunate situation. Life is put on hold. Many of us have been furloughed from our jobs. Others are working from home, while it's business as usual for those of us in the essential positions. No matter what group you find yourself in, this is a large adjustment. Events are being canceled and many businesses remain closed. We can't just make a trip to the mall for a shopping spree, go out to eat at our favorite restaurant or visit some of our friends and family. A feeling of hopelessness can set in, but that is far from the case. While this is a very trying experience, there can be a silver lining. This time at home presents a unique opportunity and give you the time to pursue a passion or take on some house project. You also now have the opportunity to explore some practical skills to learn.
Some of us are just naturally handy and know their way around a workbench. Others have trouble with household projects. They may have grown accustomed to always "calling the guy" whenever a repair was needed. Unfortunately, the pandemic has made projects such as these trickier. Depending on what state you live, they may be prevented from working right now. A simple trip to the auto repair shop may be out of the question during quarantine. While some projects are too large and require a licensed professional, there are some where you can do it yourself. Some of these practical skills to learn are not that complicated. In this crisis, many families are struggling financially. They may have to postpone projects until they can afford to hire a contractor. This could further complicate matters. For smaller projects, you can do it yourself and save the money you would've spent on "the guy." By doing it yourself, you can also save on materials. If you're working on your car, some used car parts can still work just as well as new parts.
Home repair resources
Electrical installations and plumbing work are some of the life-sustaining businesses that still must go on while the rest of the world is on hold. However, now is a time when they have to prioritize. They may have a project in a hospital or grocery store right now or some large-scale project in someone's home. They may not have the time to take care of your issue. For small and simple projects, now might be the time to put on your toolbelt and get your hands dirty.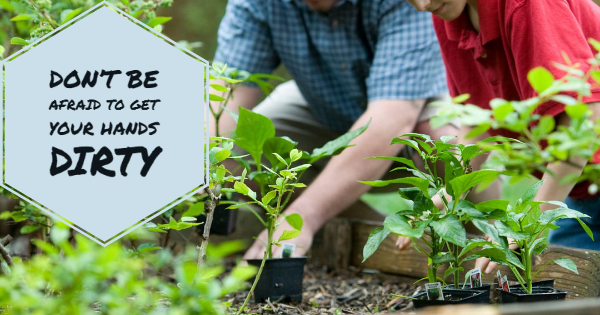 You might ask yourself, "Where do I start?" There are many different ways to do research. One of the simplest is books. There is any number of home improvement, craft, and DIY books that you can peruse. Pretty much every home improvement project has been mastered by some handyperson and you will likely find the solution in a book. Some books are more specific such as plumbing repairs, electrical installation, or even water purifier installation, but others are whole encyclopedias of handiwork. Some of us are not big readers and prefer more technological methods. YouTube can be a great resource if you're looking for practical skills to learn. There are numerous handiwork enthusiasts have built up a large online following by making how-to videos of their projects on YouTube. These can be extra helpful for someone who is more of a visual learner. They can guide you step by step through the entire process.
Choosing the video or book method doesn't need to be a hotly contested debate. You can use both simultaneously. Follow the steps outlined in the book, while consulting the video as a visual reference.
Residential painting
Another home improvement project that can be accomplished during quarantine is painting. This is another one of the highly valuable practical skills to learn. Inside painting jobs are most often reserved for the fall and winter months since inclement weather is irrelevant. Residential painting jobs are usually much smaller than commercial painting jobs. During this time home, you can take on a painting project like this.
Your local home improvement store should have all the necessary supplies you will need. There you will find a large selection of colors to choose from. Employees can help you make the right decision. There are a number of important preparation steps you should take first. If you are a member of a homeowner's association, you will likely need approval from the governing board before beginning any home improvement project. You will properly need a work permit from your city or town. Ignoring these steps will leave you in a mess of legal trouble and paperwork. For large-scale painting projects, a professional team is for the best, but you can accomplish a smaller one yourself with the right ingenuity and planning. While we're home, we can use this time as a fresh start. Give your home a fresh start, too.
Gardening and landscaping
Some of us have a green thumb. Gardening has many benefits to the environment and ourselves. It can be a relaxing experience and one of the most popular practical skills to learn. While we are stuck in our homes, cabin fever can set in. Heading outside to garden is a great way to see the outside world while still practicing social distancing.\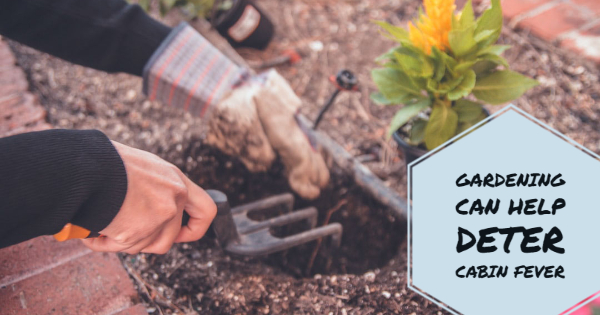 You can also use this time to instill a love of the outdoors in your children. Tree planting can help them learn about nature and benefit the community. You can also beautify your property. As the weather starts to improve, now is the time to take care of those landscaping projects. You can purchase all the residential landscaping material that you need at a home improvement store. Since these stores are often considered life-sustaining businesses, you should be able to find one open.
Once you have all the materials and a plan in place, you can get started on your beautification project. Consult with gardening books and video tutorials to get the best-looking lawn out there. If you're planning on planting flowers, you have a plethora of beautiful ones to choose from. If you're new to gardening, utilize some of these resources to decide which ones. Talk to some avid gardeners and even some florist friends to make your decision. They can advise you of the different characteristics of each type of flower and what might look best on your property. During this time, many of us are feeling gloomy. A nice looking landscape can help to lift spirits.
Bicycling
Fitness enthusiasts may be disgruntled at the fact that their favorite gyms are now closed. They can do some basic exercises at home, but they may be eager to ride the stationary bike again. Luckily, the outdoors provide a great opportunity to get some exercise and fresh air. You can go on a brisk walk, jog, or run. You will also get the chance to see some neighbors who you've likely been separated from in a while. If running or walking isn't your style, consider biking around the neighborhood. Biking is a great form of exercise that will get your legs moving and your heart pumping. You could cover a greater distance and add more time to your clock. If you're not in the market for purchasing a new bicycle, many businesses offer bicycle rentals that you can use. They can be exchanged in a safe manner that adheres to social distancing guidelines.
Before you begin your biking hobby, doing research is imperative. Make sure you pick the right bike for your size. Consider online reviews in your search for the right brand and style. These can help you make an informed choice. Once you do "hit the road" safety is always priority number one. With fewer cars out on the road, you might feel invincible. It is important, however, that you do not get a false sense of security from this. Try to stick to bike paths and sidewalks. For bikers who aren't easily spooked, cemeteries provide wide-open spaces, little traffic, and mostly smooth terrain. Although it is important to note that there may be grieving families there, so show respect and try to give them space. Make sure you also look up bike repair. It can be another one of the practical skills to learn. Bicycling is a great way to exercise, get out of the house, and see your community.
Fishing
Some of us are more comfortable on water than land. That might be a little extreme, but water activities are some of the most popular pastimes in America. Among these popular hobbies is fishing.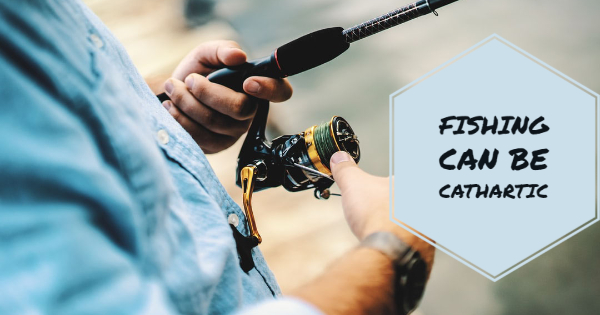 Many fishermen will remember fondly all those times out on the lake. It can be peaceful and relaxing. It seems like all those stresses of life go away during those few hours on the water. In times such as these, we could all use some stress-free relaxation. Maybe fishing could provide that to you.
When going on your fishing expedition, you will need some gear. The gear includes fishing poles, tackle boxes, bait, and other fishing boat accessories. You will also need to research which fishing spot to choose. Word of mouth can be a great resource. Talk to some other fishing enthusiasts and gauge their opinions on different spots. They can give you a better understanding of those spots. They might have knowledge of topics such as the stocking schedules and what kind of species populates those lakes. You might want to target a specific species, such as bass or trout, on your excursion. Your fishing friends can help guide you to the right lake to meet your needs. Fishing may seem like just a leisurely activity and not one of the practical skills to learn. The ability to fish can be a valuable life skill. It teaches patience. While you may not want to go off the grid and "live off the land," fishing does give you the ability to provide some food if need be.
Bird watching
Birdwatching is another calming and relaxing activity that is especially popular among retirees. "Birding" is a way to get away from the stresses of life and absorb yourself in nature. It is also relatively easy to maintain social distancing while participating. You can also learn something, too.
There are a number of books and online resources related to bird watching. Consult with them before venturing out to bird watch. While the average person might be able to identify a robin or bluebird, there are still hundreds of more specific species that you can learn all about. You can download a birdwatching app for quick reference and consult the weather reports to help choose the best day. You should also speak with other birdwatchers and they can help you find the best birdwatching spots in the area. Make sure to look for these clubs on social media. The most important aspect of birdwatching is a quality pair of binoculars. Solicit online reviews to get a better sense of the greatest brands.
Unfortunately, outdoors and sporting goods stores are unlikely to be open during the pandemic. In this case, shopping online is your best option. Once you start birdwatching, you might just find a new passion. This can be more than just a way to pass the time during this period. Birding may not be one of the practical skills to learn, but it can expand your mind and broaden your horizons.
Going back to school
While we are stuck in quarantine, this could be a time for reflection. Many people feel stuck in their current roles. As we've seen companies furlough or lay off employees, it highlights the vulnerability many workers have in their positions. Some people may want a new change in life and look towards the future.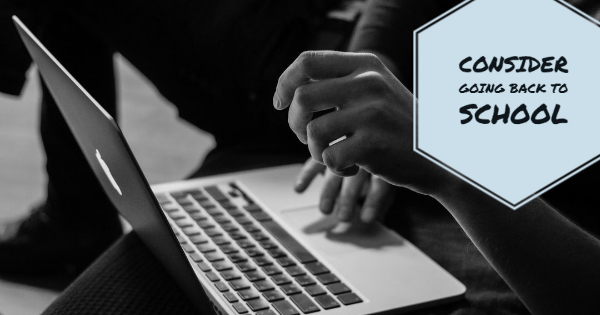 You might consider going back to or starting school. This could be a scary and life-altering decision. You don't have to feel like you're too old to go back, but that is not true at all. Adults in college classrooms are pretty commonplace. There are over six million college students who are twenty-five or older. Many don't want to simply be a cog in the machine. They want to find their passion and pursue it. Even if you're just interested in a few courses, you can still find some practical skills to learn. Consider using this alone time to go back to school.
This is a difficult time for everyone. Our lives have been uprooted and turned around. This is also a time for reflection and evaluation. Take this time to find a new passion or some practical skills to learn. It's almost like a new lease on life. Take advantage of it and try to turn this negative situation into a positive.